Congratulations to Colin McNally, Weedsport's 2022 inductee into the Performing Arts Hall of Fame. McNally is a 1999 graduate of Weedsport Jr.-Sr. High School. He will be recognized during the Performing Arts Hall of Fame concert on Monday, October 24th at 7 p.m. at the Jr.-Sr. High School. 
McNally recalls the music department being really important to him as a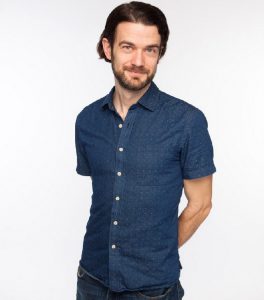 student.
"My favorite memories of high school are of evening performances, late night musical dress rehearsals, and proudly performing for the school community," remembered McNally.
McNally has been teaching elementary vocal and instrumental music for 18 years, predominantly in Brooklyn, New York. 
"I have always believed in creating joyful, confident musicians," explained McNally.
His students learn to play ukulele, guitar, keyboard, drums, and to be confident singers. He's proud to bring the high quality music education he received at Weedsport to a new generation of children in Brooklyn.
Monday's concert is also expected to include the middle school chorus, middle school band, high school chorus, high school band, and high school jazz band.