More than one year after students were sent home during their closing performance of "Newsies," the Weedsport auditorium is filled with singing. In March of 2020, minutes before students were set to head on stage for their closing performance, Cayuga County declared a state of emergency, and everyone was told they needed to leave the building. The cast took one final bow before they were sent home.
"It was a little crushing, but at least we got to perform the night before, I was trying to stay positive," said Logan Tomaszewski.
Logan is a senior. He had the chance to graduate early, but stayed for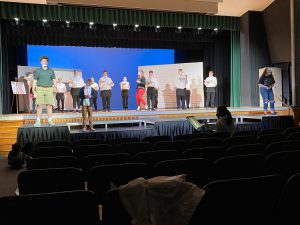 the second half of the year just to participate in one final musical. This year's show is Freaky Friday.
"The musical is special to Weedsport," said music teacher Rachel Kerr.
""What's happening with the musical this year?" was a question that I was asked almost daily by the students, since the first day of school this year."
A lot of hard work went into making this year's musical a success. Scenes had to be reworked to minimize physical contact between students, scenes were staged differently to accommodate both social distancing and the need to film the show, and the lighting needed to be adjusted to accommodate the filming as well. That hard work, is all worth it in the end.
"I love the musical, I'm excited we get to do this at all," said Logan.
"It means so much to me that the show can still happen," agreed Kerr. "It's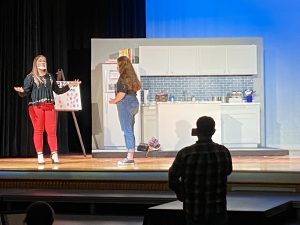 been so fun to have an actual activity to do in my free time, and I know the cast has been really grateful for that, too."
The show will be filmed this weekend, and each student is able to have 2 spectators in the audience to get a behind-the-scenes experience.
The show will air online on Friday, April 23 and Saturday, April 24 at 7:30 p.m. Tickets are $8.00 on the day of the stream, or $7.00 if you buy them in advance. You can buy tickets here.