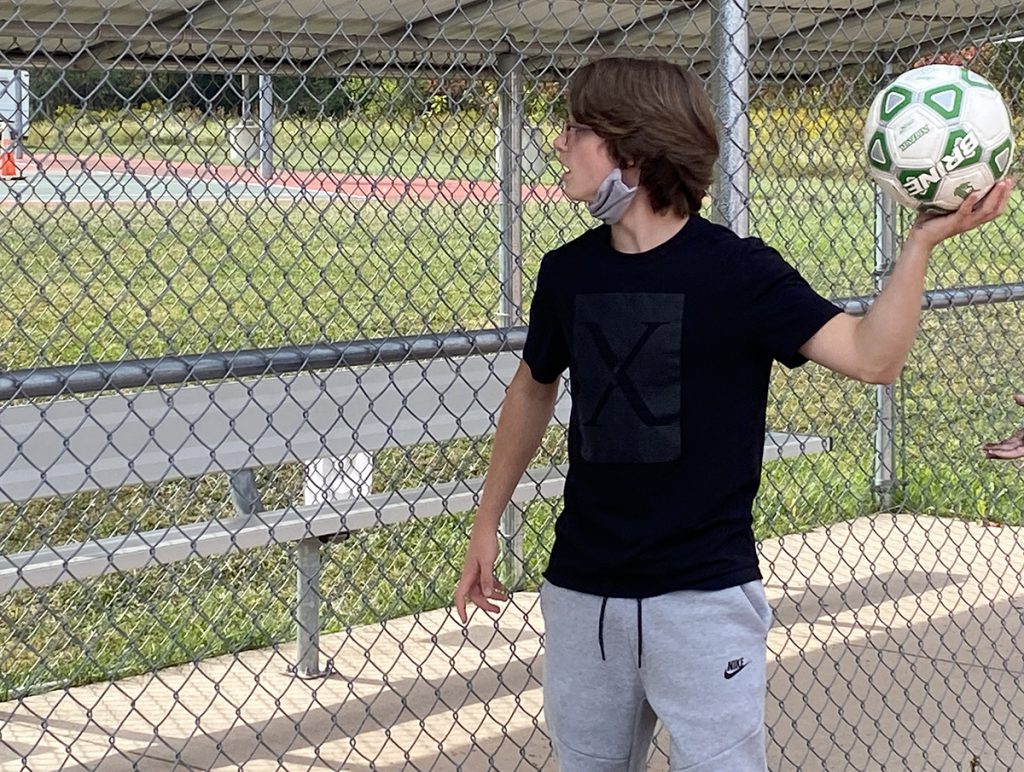 During the COVID-19 pandemic, it's not unusual for people to get less exercise than they normally would. Weedsport physical education teacher Kristen Gunderson says it's recommended that people get 10,000 steps a day, but the average American registers between 3,000- 4,000.
A new activity during physical education class at Weedsport Jr.-Sr. high school takes care of about 3,000 steps while also adhering to social distancing guidelines.
Jon Sgarlata recently designed a park golf course that takes students through nine holes around campus. The idea came from a show he likes on YouTube called, "Adventures in Golf."
Park golf is a version of the traditional game of golf where a player uses a Frisbee, soccer ball, football, or one golf club/tennis ball, field hockey stick/ball combo to hit a target. Each throw, kick, or hit counts as a stroke, and the goal is to hit the target using the least amount of strokes.
Athletic director Zac Young said since half the gym is being used as a classroom, the activity lets students get outside while being socially distanced.
"The kids really like it because they've never done it before," he said. "And, we've been blessed with great weather."
Gunderson said the kids didn't seem to understand the game initially, but now the teachers can see on their faces how much they're having fun.
"It's great because you can make it as competitive or recreational as you want. We have a leader board that some kids are really trying to aim for," she said.
"It's nice too because if a student doesn't really like to compete against others, they can compete with themselves and try to beat their own personal best score."
Freshman Joseph Lott said he likes the activity.
"It's good exercise and it gets me moving," he said.