The three kindergarten classes at Weedsport Elementary held a publishing party in late January to celebrate the class books they created.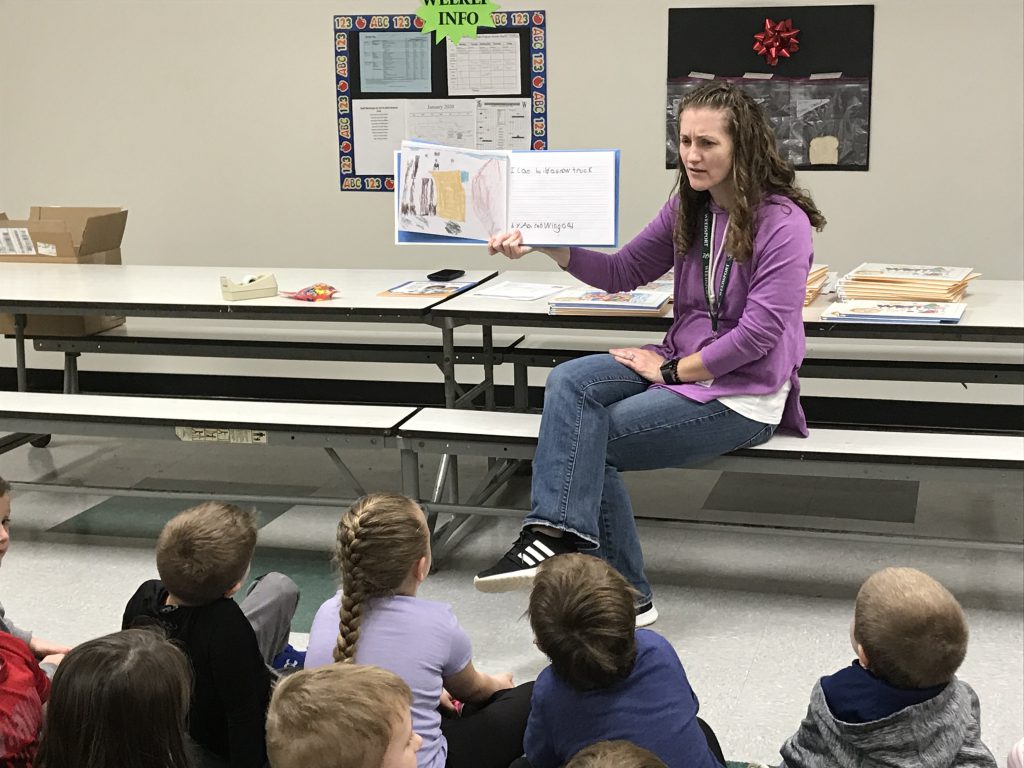 The students created class books called "The 5 Senses of Winter," with each authoring and illustrating their own pages. Students worked through the writing process, thinking of a topic, pre-writing, editing, and finalizing their copy. All three classes then met together to celebrate and read each class book aloud.
A copy of each class book will be in circulation in the library, and parents had an opportunity to order a copy for home.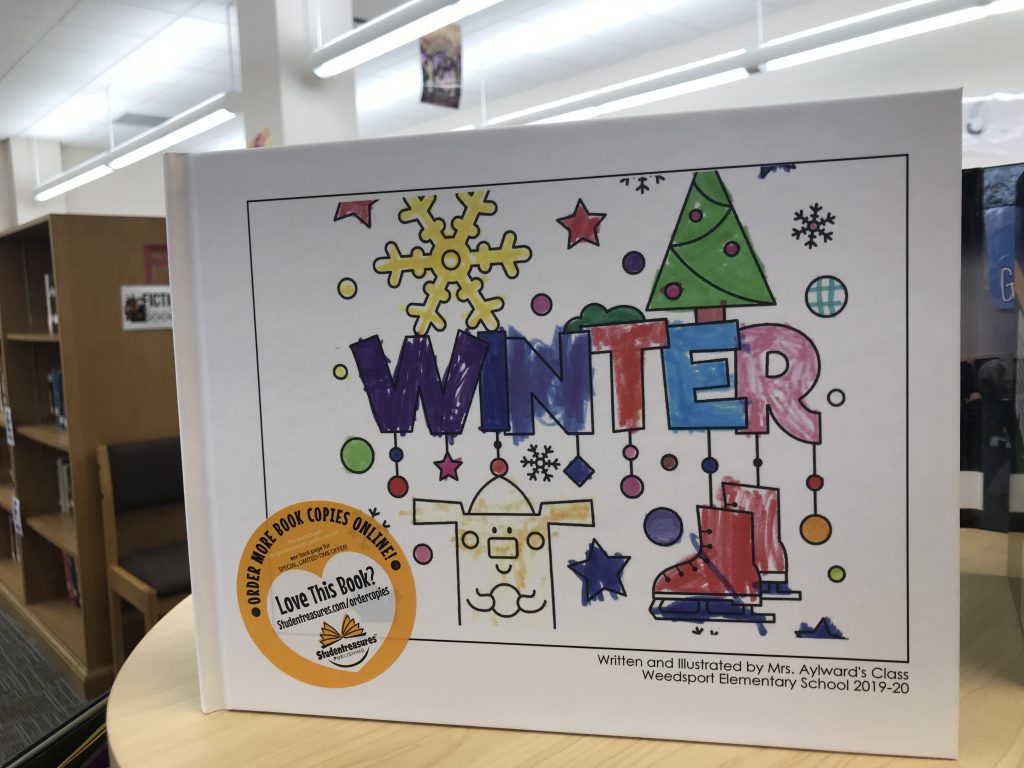 "One of the best parts about getting a new book is getting the 'first smell' of new book pages," said elementary school librarian, Aja Hahn.
"We celebrated the 'first smell' with each class, and one student even said, 'it smells like cotton candy.'"