Two staff members and one student are receiving recognition at this year's COSBA (Cayuga-Onondaga School Board Association) Award Ceremony. Joe Graziano will receive the 'Outstanding High School Teacher' award, Gary Hurd will receive the 'Outstanding Support Staff' award, and Quinn Rudick will receive the 'COSBA Outstanding Student' award.
Joe Graziano is a math teacher at the Weedsport Jr.-Sr. High School. Students feel supported by Joe's calm and caring nature, and his humor helps him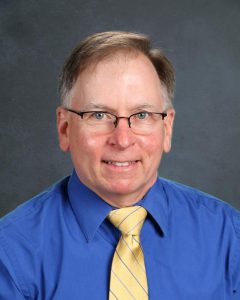 connect with his students.
"Despite teaching high school math for more than 20 years, Joe continues to be innovative and relevant in his practice through the creation of new lessons, activities, and assessments," said Principal Sherri Monell when nominating Joe for this award.
"Joe is a true professional who makes a difference in the lives of many students as they carry not only the math knowledge with them, but the connection they made into their futures."
Gary Hurd has held the position of Senior Custodial Worker since 2006. In that time, Gary and his team have prepared the Jr.-Sr. High School ahead of each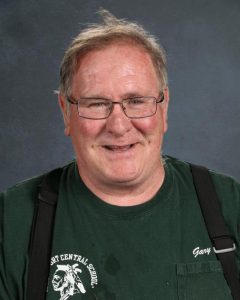 new school year, worked through obstacles caused by capital building projects, and helped to keep students safe throughout the pandemic.
"His "we got this" attitude was cherished by the administrators that he partnered with through the years in not only these high-profile moments but even in the smallest tasks that had to be accomplished," explained Superintendent Shaun O'Connor in his nomination letter.
"It is rare for an employee to exhibit such personal devotion to their job and even more unique to do so with dedication for the nearly three decades that Gary demonstrated such."
Weedsport senior Quinn Rudick is being recognized as an outstanding student. Quinn is ranked 8th in his class, a three-sport athlete, participates in chorus and musicals, is the Vice President of the Weedsport Chapter of the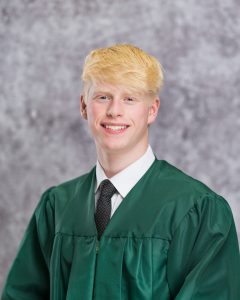 National Honor Society, and participates in the Unified Bowling Team.
"Quinn is a role model student who leads by quiet example," said Principal Monell.
"We expect our students to do the right thing even when no one is looking, in other words, demonstrate integrity. Quinn demonstrates integrity and influences others, as well. He is trustworthy, hard-working, humble, and kind."
Currently, Quinn is a student in the New Visions Program to develop his studies in the medical field. He plans to attend the University of Buffalo to pursue a career in anesthesiology.