The Weedsport swimming & diving team earned its second straight Sectional championship on Feb. 13 at Nottingham High School. Coach Dan Walter was also named Coach of the Year.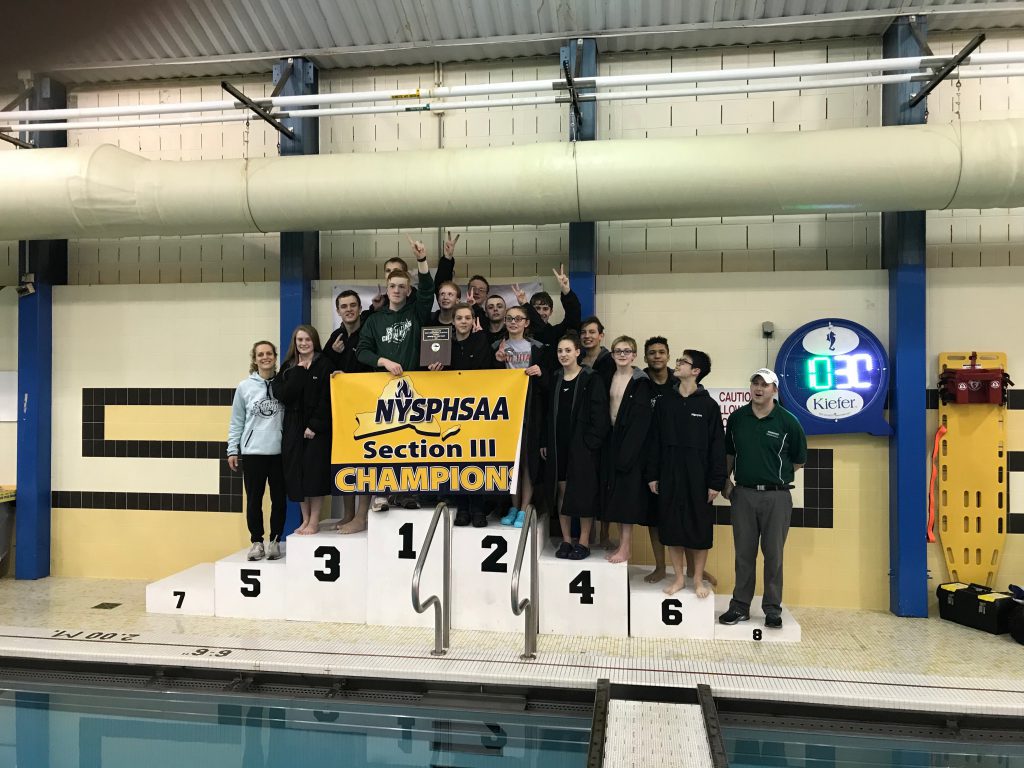 Team members Joe Wloch, Will Sterling, Caleb Tracy, Andrew Williams, Sam Whitman, Forrest Nguyen, Ethan Gilfus, and Robert Quigley also qualified to compete at the Section 3 state qualifier meet on Saturday.
"As coach Walter has said, we have a lot of depth in our program," said athletic director Zac Young.
"The coaches put in a tremendous amount of time, as do our student athletes. They also put in a lot of work during the offseason.
"We have a tremendous amount of youth on our team and we're positioned for future success."