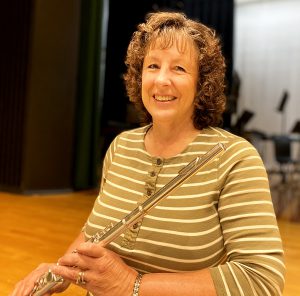 Former Weedsport teacher Christine James will enter the Weedsport Performing Arts Hall of Fame during the 23rd Annual Performing Arts HOF concert at 7 p.m. Monday, Oct. 28. James taught for a total of 22 years in the district.
James has produced the Weedsport Jr.-Sr. musical for the last 11 years, with the "Sound of Music" being her first show and "Les Miserables" her last. She has also performed occasionally with the pit band.
The concert will feature the middle school band and chorus, the high school concert choir and jazz ensemble, the Weedsport chorale, and the wind ensemble.
James' other accomplishments include the following:
She is a long time choir member at St. Luke's UCC in Auburn;
Playing the flute and serving on the board of directors in the Auburn Civic Band; and
Singing with the Genesee Street Voices