The Weedsport Stumpies, the school's Envirothon team, placed 13th overall in the field of 36 teams at the New York State Envirothon Competition at Hobart William Smith Colleges on May 25th and 26th. Each team present at the competition was the best from their specific county.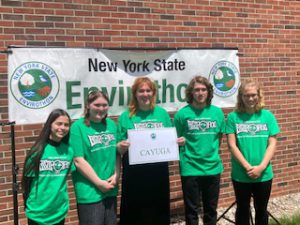 Science teacher John Lawler said the Weedsport team worked exceptionally well together solving problems in the following areas of study: wildlife, forestry, soils, aquatics, current events (Solid Waste), and an oral presentation on the current events. The Stumpies placed 5th in the oral presentation category.
The team members include : Adrianna Collins, Keegan Montreal, Ethan Gilfus, Jira Spencer, and Allison House. 
The Weedsport Stumpies made it to the state competition after placing second at the Regional Envirothon at Blue Cut Nature Center in Lyons, NY back in April. The team won four of the five categories in the five-team event. Team members at the Regional Envirothon included: Jacob Guy, Adrianna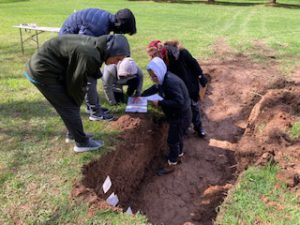 Collins, Keegan Montreal, Ethan Gilfus, and Allison House.
The team is currently looking for members for next year before school is out for summer break. If you are interested in studying environmental science, traveling on field trips, and listen to guest speakers in the environmental field, please see Mr. Lawler for more information.