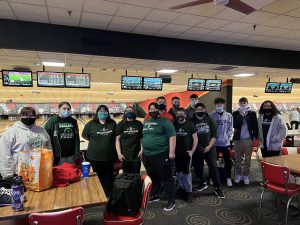 There's extra excitement in the air at bowling matches this year, with the return of in-person competition. For players who joined the team last year, they have never had the opportunity to travel to different lanes to play.
"The bowlers that have been on the team for a while are definitely excited to get back to normal," said coach Alex Veiga.
Due to transportation issues, some schools aren't able to travel to all matches in-person, so the team is working off a hybrid schedule of virtual and in-person matches.
So far, the boys have won their first two matches and the girls have one win and one loss. Good luck to all players as the season continues!