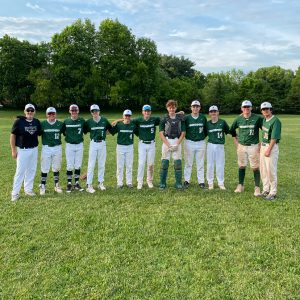 The Weedsport varsity baseball team is bringing home its first league title since 1992. In a year that's been far from normal for students, coach Rob Matson said being able to play the sport, and compete for the school and the community has helped return a sense of normalcy to the students' school days.
"I hope they look back someday and realize that this was no small feat," said Matson.
Winning the league is a goal the team sets each year, but following a close run a few years back, achieving it now feels even sweeter. Matson explains it comes with extra significance because Weedsport is a small town that values school pride.
"They might not realize it yet, but being able to walk into the gym in 20 or 30 years to watch their kids play for Weedsport, and glancing up at the baseball banner and seeing that 2021, that's something special," Matson added.
Matson said the team is already setting its sights on sectionals.
"This is a very talented and special group of guys, and as their coach, it's exciting to hear that they are not yet satisfied with their accomplishments, and that they believe there is still work to be done," Matson said.
The sectionals tournament starts Monday, June 7th where Weedsport will host.