Two students from Weedsport Jr.-Sr. High School were selected to participate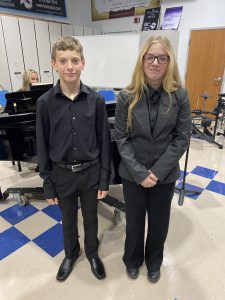 in the NYSSMA Junior High Area All-State for Zone 3. The event took place at Fayetteville-Manlius School District, over the first weekend of November. 
Weedsport students Matthias Crytzer-Shurant and Avery Miller were two of the handful of students selected from across our entire region to participate in this choir. Their conductor was Eric Williamson, a music educator from Brooklyn, and conductor of the Brooklyn Youth Chorus.
Four students have also been selected for Senior High Area All-State. Adrihanna Collins, Jasmine Nguyen, and Nolan Carner were selected for chorus, while Keegan Montreal was selected for band. That performance will take place February 4th at Ithaca College.
The Weedsport music department has more to be proud of. The high school choir recently performed at Syracuse University Law School for its veterans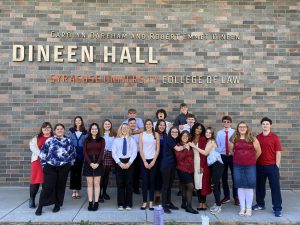 event. Speakers included Judge James E. Baker, director for the Institute for Security Policy and Law, and Lieutenant Colonel Julia Muedeking, Assistant Deputy General Counsel in the Office of the Air Force General Counsel.