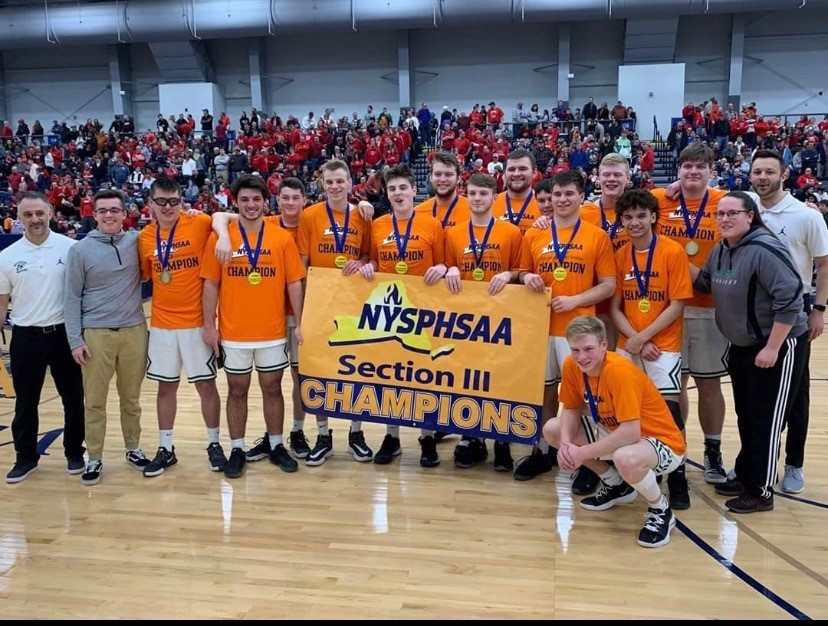 The Weedsport boys' basketball team earned its first Sectional championship since 1980 on March 7 with a 61-52 win over Cooperstown. Jake Brown led the Warriors with 21 points on his way to most valuable player honors. Aidan Mabbett also added 14 points and eight rebounds.
Weedsport came back from a 10-point halftime deficit to win the game, and now advances to play Newfield from Section 4 at 1:45 p.m. Saturday at the SRC Arena. Tickets are $8. The winner then moves on to play at 1 p.m. in Glens Falls on March 20.
"This is a wonderful accomplishment for our basketball program. Congratulations to all of the players, families, volunteers, and coaching staff," said athletic director Zac Young.
"Everyone worked so hard and put in lots of hours and effort to make this happen."