The Weedsport Central School District will posthumously induct Clinton Eddy Goodwin into its Sports Hall of Fame.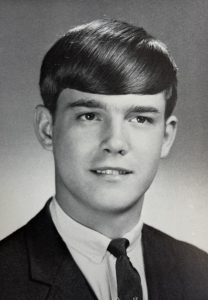 Goodwin was a Class of 1969 graduate and was heavily involved in extra-curricular activities during his time at Weedsport. Goodwin was a class representative, a member of the band, marching band, honor society, chemistry club, and debate team, and participated in his senior play. He also played several sports, including football, tennis, and baseball. Goodwin was a member of the varsity rifle team, which won the 1968 New York State Championship. He was also an inaugural member of the swimming and diving team when Weedsport's William F. Lampman Memorial Pool was first built.
After graduating from Weedsport Jr.-Sr. High School, Goodwin went on to attend Duquesne University in Pennsylvania, where he studied to become a pharmacist. There, he played defensive left tackle for the Duquesne club football team. Goodwin tragically passed away after he broke his neck during a game in his junior year at Duquesne. Goodwin was inducted into the Duquesne University Sports Hall of Fame in 1979.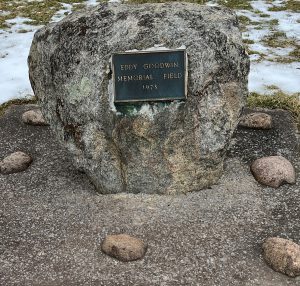 Our own Weedsport football field is named in his honor, as the "Eddy Goodwin Memorial Football Field." As the District looks to the next phase of our 2021 Capital Project, the athletic complex will be overhauled, and a new turf field will be installed. Clinton Eddy Goodwin's induction into the Weedsport Sports Hall of Fame ensures that his legacy will continue to live on at his alma mater.