Congratulations to Makayla Foltz and Jenna Guzzo for being named valedictorian and salutatorian of their class!
Makayla Foltz is the valedictorian for the Class of 2023. Makayla said while at Weedsport, she's learned the importance of working hard to get the results you want.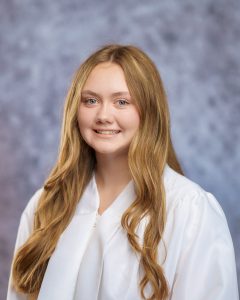 "Giving your best always pays off," said Makayla. "Even if your best results in making mistakes. Mistakes are okay, and they are necessary for growth."
She added that her teachers have taught her to persevere, as they have not only supported her successes, but have been there to help when she's made mistakes.
Makayla plans to attend St. John Fisher University next year, where she will study nursing. Her goal is to become a nurse anesthetist. Outside of school, Makayla enjoys spending time with friends and family. Her favorite activities include camping, trying new restaurants, and baking.
Salutatorian Jenna Guzzo said she's made friendships at Weedsport that she will be forever grateful for. Jenna said she's had a lot of great teachers over the years who have helped her to see that accomplishing your goals requires a lot of hard work.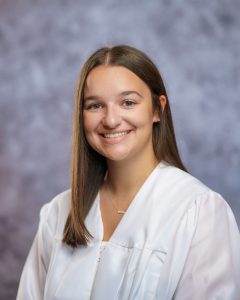 "It is important to keep your focus on the things in life that you can control and to let go of the things that you can't," Jenna explained. "Don't let the things that are out of your control affect you, instead move on and work on being the best version of yourself. "
Jenna plans to attend either Nazareth College or Utica University next year, where she will study physical therapy. Outside of the classroom, Jenna enjoys playing field hockey, dancing, and spending time with friends and family. She said dance has been a huge part of her life since she started at three years-old.