Congratulations to Madison Stock and Noah Hickok for being named valedictorian and salutatorian of their class! 
Madison Stock is the valedictorian for the Class of 2022. Madison said her teachers at Weedsport have always made her feel safe and cared for.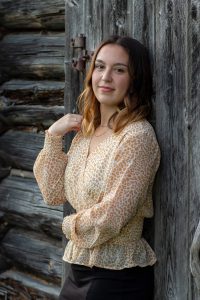 "I can attribute many of my successes to their honesty and friendly encouragement, as well as the close-knit nature of our district," Madison said.
When she's not in class, Madison enjoys all things outdoors, including hiking, kayaking, and vacationing with family. Post-graduation, she plans to study biomedical engineering with hopes to study orthotics and prosthetics. While in college, Madison also plans to become an army officer.
Salutatorian Noah Hickok has been a Weedsport student since 2009, and in that time said he's made friends who have become like family.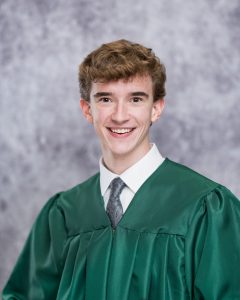 "The person I've become, the experiences I've had, and the people I've met with the personal, public, and familial culture at Weedsport have formed me into the social, passionate, and fortunate person I am today," explained Noah.
Noah enjoys participating in musical theatre after school, both at Weedsport and outside of the district. Music and theatre are passions Noah said he can't live without. Noah thanked his close-knit family and friends for helping him thrive.
After graduation, Noah plans to attend Binghamton University. He hopes to someday earn a doctorate degree in pharmacy and pursue a career as a clinical pharmacist, a passion stoked by his job as a pharmacy technician in Auburn.