Congratulations to Tyler Hill and Erin Grady as they are recognized as the Valedictorian and Salutatorian of their class. Both students say their time at Weedsport Jr.-Sr. High School has taught them the value of hard work.
Tyler Hill, the class of 2021 Valedictorian, is also class President. During his time at Weedsport Jr.-Sr. High School, Tyler joined the math team and Envirothon team, and played in jazz band. He's also a National Honor Society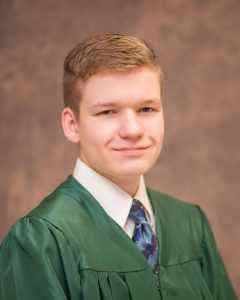 member. Outside of school, he enjoys hunting, fishing, playing video games, and playing the drums.
"My education has taught me I need to work hard if I want to succeed, and that I have to sacrifice my free time to put in the work to do my best," said Tyler.
Tyler plans to attend Liberty University in Lynchburg, Virginia. He says he's not sure what he'll study yet, but it will likely be engineering or another program that allows him to work with computers.
Erin Grady is the class of 2021 Salutatorian. She is the Vice President of her class, and a member of the National Honor Society. Erin participates on the math team, and plays basketball, field hockey, bowling, volleyball and golf.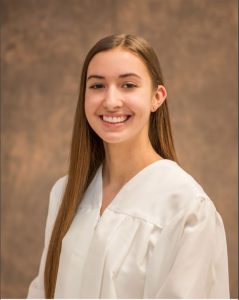 "Education has taught me that if you want something, you have to work hard for it," said Erin.
"Even when things are tough you should never give up and always strive to succeed. Along with that though, you should never be ashamed of failure, and instead should use it as a lesson to motivate you to do better in the future."
Erin hasn't decided which college she wants to attend in the Fall, but she has big goals. She wants to study animal behavior, go on to earn a PhD in zoology or veterinary medicine, and eventually work at a zoo.