The Fitness Center at Weedsport Jr.-Sr. High School benefits both the school and the community. Did you know it is visited hundreds of times per-month?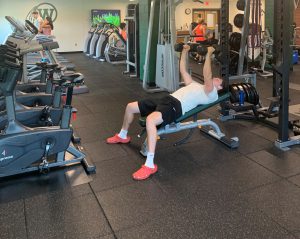 Check out some more fun facts below!
Since September, 2021, 250 different members have signed into the Fitness Center (269 to be exact).  That does not include PE classes, health classes, and sports teams that use the facility.
There are currently 215 active memberships to the Fitness Center. That includes community members and students who use the facility before and after school.
Since January, the Fitness Center has averaged 700 visits per-month.  In March, there were 1,002 visitors to the facility! 
The pool is open to the community 3 nights per-week for members to swim laps.
There have been 7 different boot camp classes since September.  These are 1 hour classes that meet two times per-week and are led by a certified trainer from Swagler Strength and Performance. The small groups classes consist of 5-10 people.