Weedsport Central School District Library Media Specialist Aja Hahn has been recognized by the Central New York School Librarians with the "Soaring Through Excellence Super Librarian Award."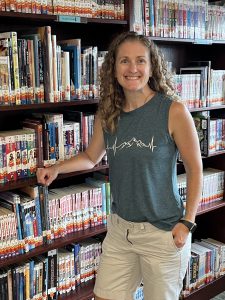 The award aims to honor librarians in the Central New York region who have made significant contributions to envisioning and building the future of school library services.
"Aja is a true advocate for the library program and has learned about and helped guide the District on updated and meaningful policies around book choice and curriculum," said Assistant Superintendent Melinda Ervay when nominating Hahn for the award.
Hahn is one of four award winners this year, and will be honored at the Author and Awards dinner in June.