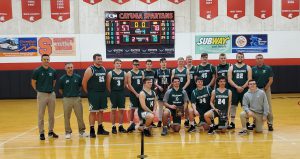 For the second year in a row, all four of Weedsport's basketball teams won their respective championships in the 47th Annual Cayuga County Holiday Basketball Tournament.
It also marked the second clean sweep in school history.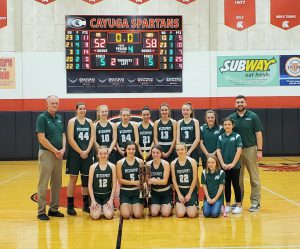 The boys' varsity team defeated Union Springs 78-57 in the championship game, stretching their tournament championship streak to four. Jake Brown – who scored 13 points – earned tournament MVP honors. Josh O'Connor lead the team in scoring with 18 points. Justin Miles was also named to the all-tournament team.
On the varsity girls side, the team beat Union Springs 58-52 to stretch their championship steak to six. Suzie Nemec dropped 28 points as she led the team in scoring while also earning tournament MVP honors. Mariah Quigley scored 12 points and was also named to the all-tournament team.
"It was a great showing by all of our teams. It reflects the depth of our basketball program and all of the hard work our athletes and coaches have put in," said athletic director Zac Young.