On April 26, Governor Andrew Cuomo signed legislation that will allow voters who are concerned about voting in-person due to COVID-19 to vote by absentee ballot for the 2021-22 school budget vote and board of education election.
The legislation states that potential contraction of the COVID-19 virus will be considered an "illness" for the purpose of requesting and receiving an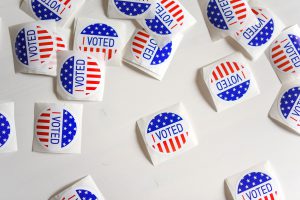 absentee ballot for the May 18 vote; therefore, eligible voters are entitled to receive an absentee ballot for this reason. Absentees will not be mailed to all registered voters as they were for last year's unprecedented school budget vote.
Qualified voters can request an absentee ballot if they will not be able to vote in-person due to illness (including risk of spreading or contracting COVID-19) or physical disability, hospitalization, incarceration (unless incarcerated for a felony), travel outside the voter's county or city of residence for employment or business reasons, studies, or vacation on the day of election.
To vote by absentee ballot, you must fill out an application. Absentee ballot applications can be obtained by contacting the District Clerk at (315) 834-6637 or stmcnabb@weedsport.org.