Journalism students are expanding their skills thanks to new equipment in Weedsport Jr.-Sr. High School's media lab. Additions to the classroom include iMac computers with editing software, Canon XA40 cameras, and new microphones.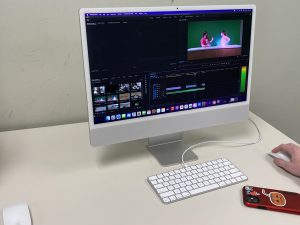 "The Macs are more high definition, it gives us more time to edit and they're really great for writing," said student Ashton Collins.
Thanks to the new setup, students can shoot with their iPhones, then login to the computer with their Apple IDs to easily upload those clips.
The media lab also features an anchor desk, lights, and a green screen, where students will be filming and editing 'Warrior TV' segments that will play once a week in homeroom.
"The show will feature 3 minutes of announcements, and then 2-3 minutes of a sketch or sports update or a pre-edited news segment," explained teacher Jonathan Hayes.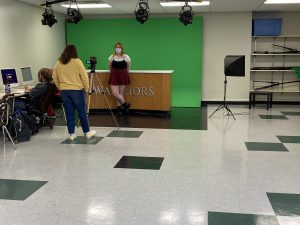 Students spend the first half of the year learning about interviewing techniques, writing skills and media law. Now, they are transitioning into broadcast journalism. Hayes said an informal studio setup is also in the works, where students can produce interview or talk show style content.
Other classes also use the media lab space, including music industry and digital photography and art students.