Weedsport journalism students are celebrating the release of the first WarriorTV episode of the year.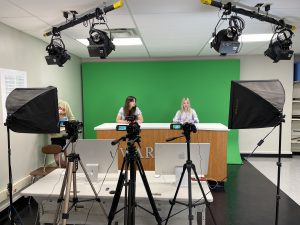 "I feel relieved now that we finally got something done and we got something together," explained Nevi Davis, who anchored the first episode.
A lot of work goes into planning and putting the show together. The first couple minutes is filled with news, while the second half rotates entertaining content. This episode featured a taste-test of various Little Debbie ice cream flavors, but teacher Jon Hay said in the future, the second half of the show could feature sports or live music. It is truly a team effort.
"My favorite part is probably sitting down when we all come together and write the script for the show because it's more fun that way when we collaborate and put ourselves into it," said Nevi.
All students will get a chance to anchor if they are interested. There are even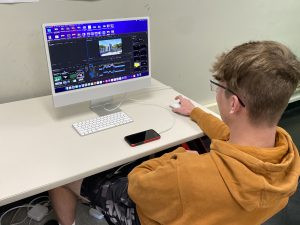 some students who aren't in journalism class who will get a chance to sit behind the anchor desk. For others, the editing is what interests them.
"I like to see the final result, just being able to start with basically nothing and finish with something that looks pretty good," added Ryan Adams, who put the first episode together in Adobe Premiere.
You can watch the first episode of WarriorTV here, or see the video below. Students plan to put out two more new episodes before the end of the year. They will be sent out every two weeks, so the next episode should be released on Friday, May 20th. You can stay up to date with all Weedsport student-journalism content through their website, The Johnny Green.