The global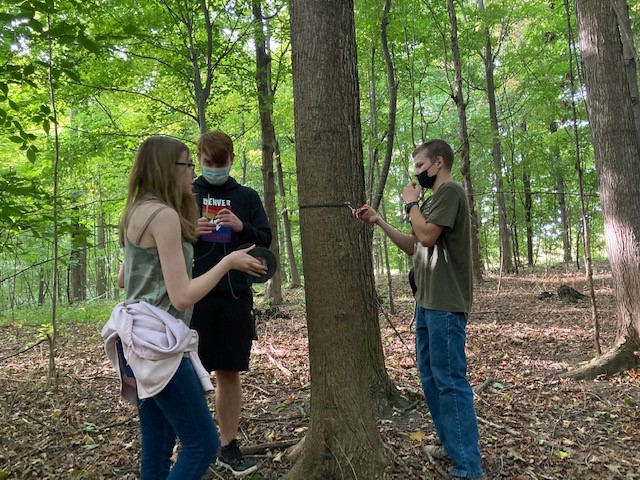 environment students in John Lawler's class at Weedsport Jr.-Sr. High School have been taking advantage of the good weather to work on a forest biodiversity laboratory assignment in the neighboring Weller Woodlot and Science Hill. The class consists of students in grades 11-12.
The laboratory assignment is a project Lawler created and adapted in a graduate course from the Carey Institute of Ecological Studies in Millbrook, NY.
The project is part of an ongoing investigation to measure changes each year in tree growth, leaf litter depth, amount of surface area of leaf liter and ground cover, deer tick density, and small mammal populations.
"Students will use this data from a maple dominated forest and compare the results to oak dominated forest inventory studies," Lawler said.
"The Weedsport Central School District is grateful to the Weller Farms and their families for the continued support and cooperation for environmental education for our students."