Spirit Week at Weedsport Elementary School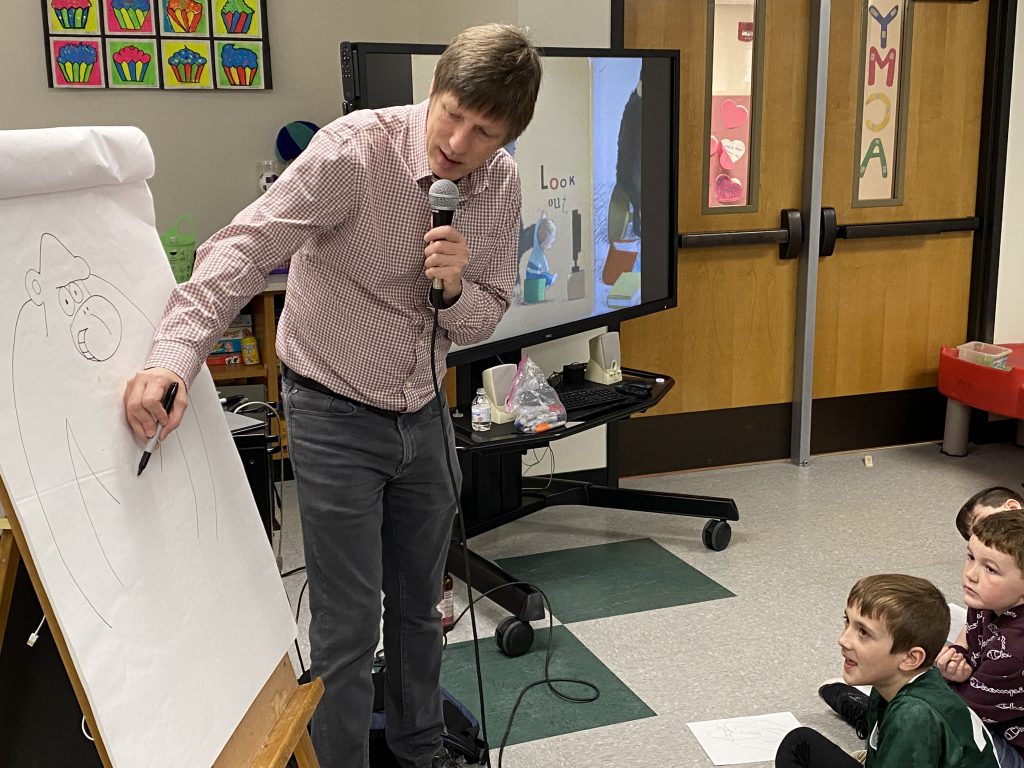 concluded with an engaging visit by author Jeff Mack, who led a series of assemblies with students in pre-kindergarten through grade six on March 6. Jeff Mack has illustrated numerous children's books, many which he also wrote, including "Good News, Bad News."
Each day of Spirit Week, the school featured a different book by Mack (they included "Who Wants a Hug?" "Good News Bad News," and "Hush Little Polar Bear") and a different themed day (such as "wear hearts or read," and "dress like something you want to be in the future.")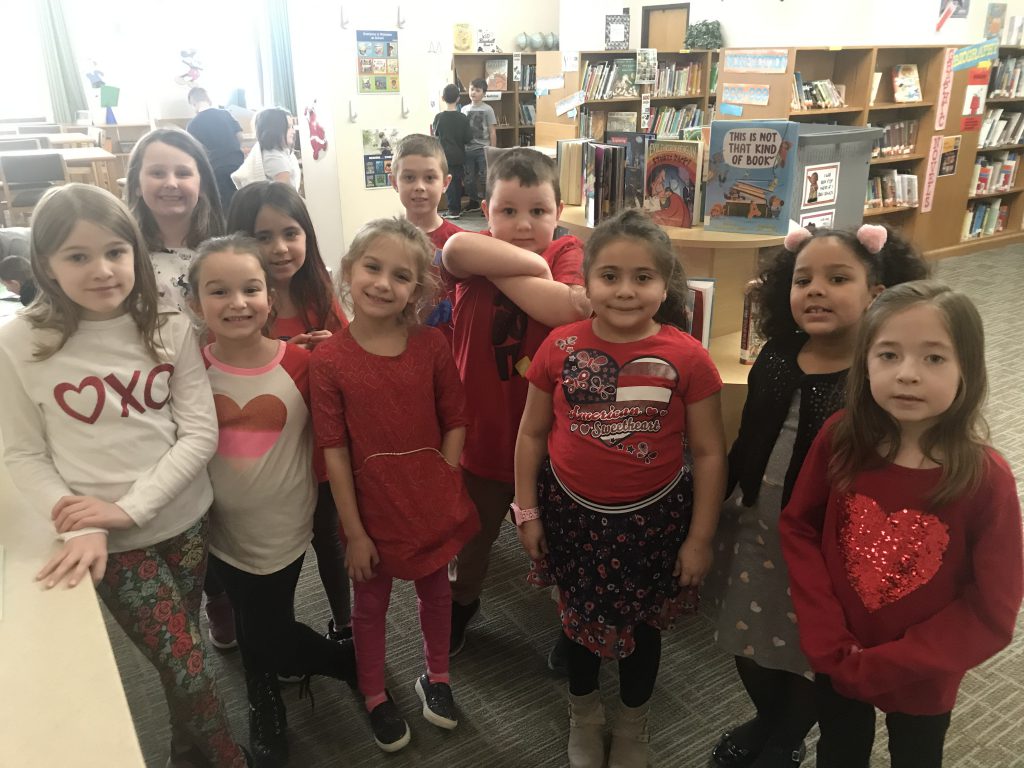 During on activity with students in grades 2-3, Mach showed them how to draw a gorilla. Students were engaged and asked numerous questions.
"Jeff Mack is a wonderful illustrator whose characters are interesting and fun to read and look at," said librarian Aja Hahn.
"Each character has great expressions and so much can be 'read' from the pictures. Many of Mack's books are wordless or have just a few words, and the images allow all students access the story without needing to know how to read."
Hahn said the school's early learning students are having a great time with the books. She also said that Mack's books for older students, with more words, are full of humor and make students laugh.
"Mack's interactive sessions on drawing and writing is a great draw for our students," Hahn said.
"His overall theme is of perseverance. That is one of the Positivity Project terms that we try to teach and emphasize with our students; keep trying even when it's hard."